Last night I went and an saw "
Superbad
", It was absolutely amazing! My new top three movies has been updated due to that,
1) Hott Fuzz
2) Superbad
3) Shaun Of The Dead
I also have a new painting to show off
one of my favorite singer/song writers of the New American Weird indie scene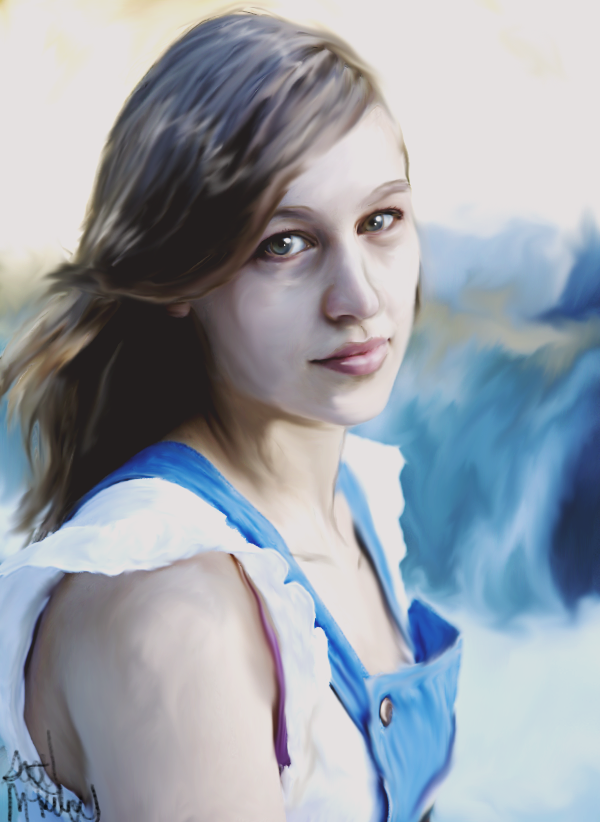 Joanna Newsom
done with photoshop and tablet
took about 3 hours, give of take.
p.s.
The background was supposed to be a waterfall, I got lazy and just used the colors to make some swirly things.
I did use reference off a photo by
Paul O'Valle
just google Paul O'Valle Joanna Newsom for the photo, I lost the original link.